The Special Olympics World Games are the world's largest inclusive sporting event. This year's event will take place this June in Berlin, Germany: 7,000 athletes with intellectual disabilities will travel to the city to compete in 26 Olympic-type sports – from kayaking to basketball. As well as being the first Games to be hosted in Germany, the Special Olympics World Games Berlin 2023 will be the first to officially recognise the Hidden Disabilities Sunflower. Staff and volunteers at the Games have been trained to assist any athletes, delegates and visitors who choose to wear the Sunflower.
Often, intellectual disabilities are non-visible, so many of the Special Olympics community will be familiar with the same prejudice and misconceptions as wearers of the Hidden Disabilities Sunflower. Like the Sunflower, the Special Olympics aims to empower people with disabilities to thrive and participate fully in life.
Athletes with disabilities are using the Sunflower
Across the world, athletes with non-visible disabilities are using the Sunflower lanyard to flag their disability during competition or practice. Shreen is an athlete who competes in wheelchair rugby and wheelchair rugby league. She wears the Sunflower and calls it "an absolutely amazing scheme," adding that "It helps to make us all more visible." She wears the Sunflower wristband on the pitch and a lanyard in everyday life – especially on public transport – to flag to those around her that though it may look like "there's nothing wrong," in reality she experiences a number of non-visible disabilities, including chronic fatigue, chronic pain, asthma and osteoarthritis. She wears a knee brace on her right leg, but people don't always notice, and in any case most of her disabilities are invisible. This can make public transport a challenge: "In the public people tend to be quite ignorant. People can see that I'm struggling to stand and I'm leaning on things, but they won't offer a seat."
Wearing the Sunflower enables Shreen to access better support or understanding. Within contexts like healthcare, she finds that "people tend to recognise the Sunflower," but when people aren't yet familiar with it, she uses the opportunity to explain what it is and to challenge common misconceptions about disability:
"We see people walking and we feel like nothing's wrong with them. But we shouldn't think like that because these people might have arthritis, or Ehlers Danlos Syndrome, or anything really. Some people have better days. Some people don't use aids. We just have to see the bigger picture."
Changing the public perception of disability
Challenging perceptions about people with disabilities has been at the heart of the Special Olympics' mission since its inception. When the first Special Olympics took place in Chicago in 1968, people with intellectual disabilities had historically been institutionalised, isolated at home or excluded from public spaces. The 1968 Games was a turning point: it provided an opportunity for people with intellectual disabilities to come together to compete in sport, for the very first time.
In the decades since, the Special Olympics has continued to champion inclusive sport and to bring together an international community of athletes with intellectual disabilities.

Sport is often described as a "great equalizer" and certainly, large sporting events can help to update and improve public perceptions of people with disabilities. After the London 2012 Paralympics, there was evidence to suggest that the public's attitude to people with disabilities had improved. Meanwhile, the recent Netflix documentary Rising Phoenix – which explores the history and legacy of the Paralympics – has been credited with shifting the conversation about disability, through its glossy and glamorous portrayal of athletes with disabilities.
Yet research suggests that across society at large, there is still a difference – sometimes referred to as the Disability Perception Gap – between public perceptions of disability and the actual experiences of people with disabilities. A study by Scope showed that a staggering 75% of people think of people with disabilities as "needing to be cared for, some or most of the time", while another 35% think of people with disabilities as "not as productive as non-disabled people." What's more, the pandemic has likely widened the divide between non-disabled people and people with disabilities: people with disabilities represented almost 60% of Covid-related deaths; people with learning disabilities were especially vulnerable to the effects of the virus; and the government rhetoric regularly reduced people to their "underlying health conditions."
So can sport really change how people with disabilities are perceived? Shreen thinks so: "Being an athlete has changed the way I've been perceived by others." She explains that while in wider society, myths about people with disabilities still abound, on the pitch, she "surprises people with [her] speed and [her] strength" – and her teammates affectionately call her "The Brute." What's more, being a wheelchair athlete has improved Shreen's self-confidence:
"By being an athlete and a strong player, I feel included and respected by all genders, I feel empowered by the spectators from the cheers and feedback I receive."
For Shreen, wheelchair rugby stretches people's imagination about what is possible with a disability, and she relishes "the opportunity to inspire the younger and older generation that anything's possible regardless of a person's ability."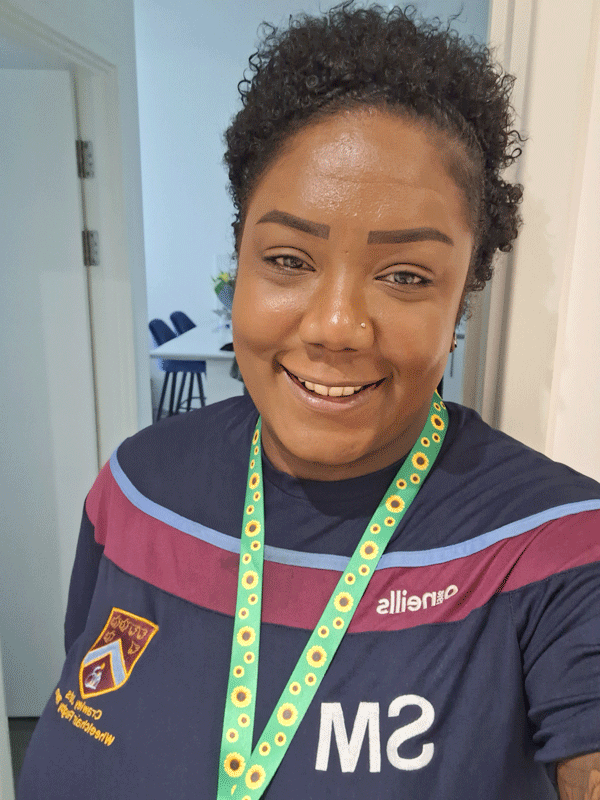 Engaging in sport has benefits for health and wellbeing
Of course, engaging in sport also has many health benefits for people with disabilities – and the Special Olympics was itself born out of research from the 1950s and '60s which showed how people with intellectual disabilities can benefit from engaging in sport.

According to UK learning disability charity Mencap, people with intellectual disabilities have poorer health outcomes on average when compared to non-disabled people: they are twice as likely to become obese and five times more likely to become morbidly obese. What's more, Sport England's Active Lives survey shows that 43.1% of adults with learning disabilities are inactive compared to the national average of 25.2%.
And yet barriers of access or information can make it difficult for people with disabilities to know how to safely engage in sport. When ex-police officer Shreen was injured on duty in 2017, she "didn't know how [her] life would change." She acquired long-term disabilities, which "took a hard toll on [her] mental health." She recalls: "I've always been an active person and exercise has been a massive part of my life, so being unable to perform exercises or activities really affected me." At first, she was concerned: she could no longer engage in the same types of exercise as before, and she felt she had a "lack of mentality" on how to exercise with a newly acquired disability. She remembers feeling that there were "barriers on how I was going to perform each exercise activity."
Discovering wheelchair rugby marked a turning point for Shreen. She found not only a passion for the game, but a way to exercise which was safe, fun and rewarding: "Adaptive exercises or using adaptive gym machines are my new normal and it helps me feel able-bodied again even though I'm not." Quickly, she saw an improvement in her mental health: "Sport stimulates my physical, emotional and psychological well-being. It helps me to relieve any stress or upset I have and improves my mindset and confidence." Most importantly, finding adaptive and inclusive sport has helped Shreen to reach a place of self-acceptance: "I know my disabilities and limitations," she says, "And I feel confident with that, which makes me feel happy and proud."
Empowering athletes with intellectual disabilities
7000
Special Olympics athletes
From 17-25 June 2023, Berlin will welcome 7,000 Special Olympics athletes from approximately 190 countries to the Games. The athletes will be supported by more than 3,000 coaches and 20,000 volunteers to create an extraordinary event in which athletes with intellectual disabilities can engage in competition.
Like the Sunflower, inclusive sport empowers athletes with disabilities to shed the shame or stigma that is still too often placed on them. It also – like the Sunflower – equips people with disabilities with the tools and confidence to participate fully in life. And like the Sunflower, inclusive sport makes people with disabilities more visible in society. While people with intellectual disabilities have historically been swept to the sidelines, the Special Olympics is an opportunity for athletes with disabilities to be finally in the limelight.
So how do you change the public perception of disability? Better visibility may be the first step. Because on the pitch, as in everyday life, people with intellectual disabilities have always existed: loud, proud and driven to succeed. It's game time.
Celestine Fraser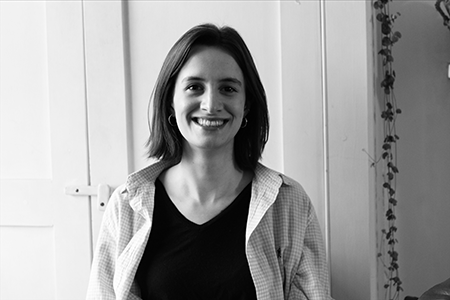 ---
Celestine is a writer, copywriter & filmmaker communicating disability.
Her work has been programmed on the BBC, screened at the BFI and Barbican, and published in Metro, VICE and Little White Lies. She also works with charities, brands and businesses to help them communicate disability to their audiences.
Across all Celestine's work is a single goal: to use language and storytelling to break the taboo and start a conversation about disability.
Find out more about Celestine here.